Technical Service & IT Support


Project Management Tools and Solutions Designed for Your Evolving Needs
Our consultants provide holistic IT services to support agile development and business growth.

Step Ahead with Digital Transformation
Whether you're running a start-up or a well-established company, our consultants can help you meet business goals. Work with them to receive actionable advice on integrating technological solutions for project management procedures.
What to expect?
We can help you:
Upgrade hardware and software to ensure your product teams have the latest versions available for usage
Provide practical advice on choosing the best enterprise technology stack for your individual business needs
Familiarise your team with cutting-edge technologies and project management tools to optimise operations
Share new website upgrades and features like web hosting, integration, and more
Develop excellent cloud computing and storage techniques to prevent workflow disruptions and delays
Reduce the time taken to produce desired deliverables
Our consultants provide personalised advice and support to ensure you achieve your project management goals.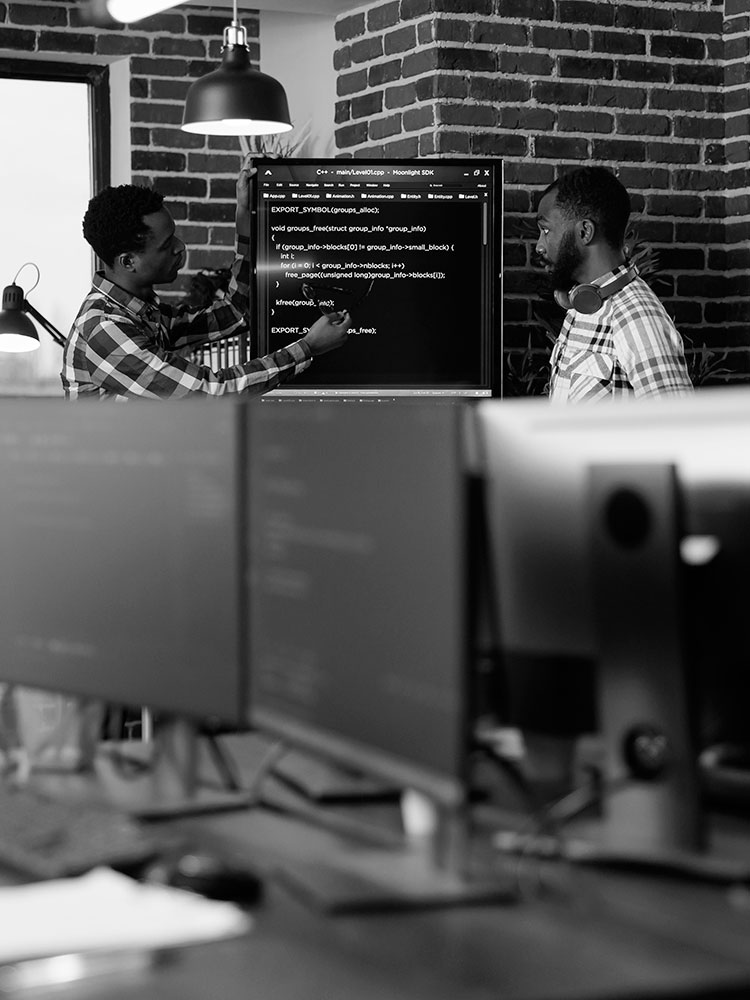 Our IT Services & Support for Project Management
As a certified project manager, you must adopt time-effective online business strategies and solutions. It makes a deep understanding of advanced technology necessary for professionals that want to thrive and not just survive in this industry.
Project Management Collaboration Tools
Would you like to improve team collaboration? Has staying on top of deadlines become impossible due to the growing workload?
Our IT support team and consultants help you adopt collaborative tools that simplify workflow management. You work with tools that enable you to create strategic plans and manage agile development projects better. You can also use our advice to track relevant metrics and adapt your project workflow according to results.
You develop a flexible and user-oriented mindset to expand business capabilities.
As web hosts, we shall provide sufficient storage spaces for you to create and maintain business websites that are accessible to target audiences.
We offer a diverse range of facilities that ensure your sites receive required upgrades routinely. Additionally, our IT support team tackles technical issues that might disrupt end-user experiences.
Our overall efforts help you connect with a global audience through a responsive and secure website.
Aside from specialised services, our consultants can take over other technological aspects for corporate teams. We work alongside your in-house IT team or serve as independent providers depending on your current needs.
As tech consultants, we will:
Promote business continuity through advanced technological solutions
Tackle cyberattacks and security threats by relying on tried and tested methods
Offer teams IT maintenance services to counter bugs, software failure, and other disruptions
Provide one-on-one support through on-call services and instant messaging
Our consultants undertake technical responsibilities for administrative and creative project management teams. In doing so, we reduce distractions so your team can focus on expanding the business.
Are you looking for further information?