PMP® Certification Training


PMP® Certification Training for Individuals & Enterprises
As an authorised training partner of the Project Management Institute, we can help you secure certification through interactive courses. Our hands-on training programme allows aspiring PMs to excel in the business world.

Mastering the Fundamentals of Project Management
As Authorised Training Partners, we are eligible to prepare you for the  Project Management Professional (PMP®) certification exam and provide personalised Disciplined Agile ®) training. You're invited to learn theoretical and practical methodologies for project management through result-oriented training programmes.
Our licensed PMP® trainers will equip you with the tools and techniques required to secure a certification with good grades.
We have two different services available for PMP® Certification Training.
They are as follows: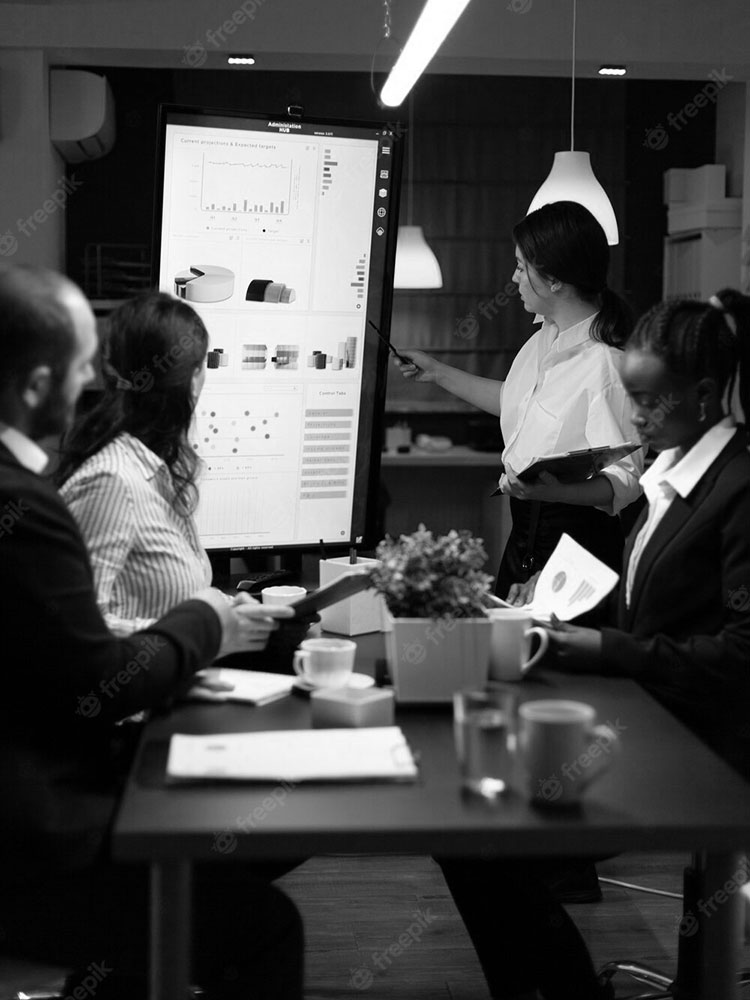 Our experts provide one-on-one support to individuals interested in receiving private training. Each session introduces you to a new concept or technique while reinforcing business principles you may already know.
Work with us to:
Secure your PMP® certification
Become more knowledgeable about the latest project management principles and practices
Adopt agile methodologies and become more flexible
Learn risk management to counter potential problems in real-time
Expand your business capabilities through compelling and actionable training advice
Improve your time management and strategic planning skills
As an Authorised Training Partner, we are eager to make space for bigger learning groups and corporate teams. We work on different PMP® certification training and exam prep to improve team performance.
Advantages include:
It allows your team to become licensed project management professionals
You extend your organisational skills
Group training serves as a team-building activity where employees learn to become more collaborative and communicative
Your corporate team stays up to date with the latest trends and practices
You optimise your organisational performance by ensuring each member of the group receives the same level of training
Lastly, it becomes easier for you to extend business ventures as you have the information required to accommodate the growing needs of your target audience.

Why Should You Choose Us?
We are a trusted source for PMP® certification training provider. Our courses and lessons are structured, engaging, and educational. We empower enterprises and individuals by offering them the tools and theories to work innovatively.
Benefits of enrolling in our training programme:
Our affiliation with Project Management Insitute allows us to share authorised resources for your PMP® exam prep
Qualified and accredited PMP® trainers are available for online support throughout the course
Disciplined Agile ® for learning SCRUM principles, lean management and Kanban methodologies
You gain superior leadership and project management qualities
Our training methods and techniques align with the latest international standards set by the Project Management Institute
You enhance your core business competencies and practical skills
Individuals and teams learn to adopt a growth mindset to improve quality standards during product life cycles
Overall, it's a holistic programme that works on your soft skills and technical competencies. It prepares you for the certification exam and has several real-world applications.
Want to become a fully-certified project management professional?
Get started with your PMP® exam prep today!