Learning resources for aspiring and practicing project managers that can be accessed anywhere, anytime.


A Virtual Learning Space for PMP® Trainers and Learners
Project management principles and trends are continuously changing. It's why we're introducing an optimised academic resource to keep you up-to-date with the latest online courses for project management. Use our specialised learning tools and interactive lessons to familarise yourself with the fundamentals of PMP and its newest methodologies.
From virtual project management, agile planning to SCRUM principles and lean management, we'll be covering a diverse range of topics in this digital space. Each course presents new avenues for learning and helps you enrich your knowledge about current methodologies.
We have a combination of theoretical and practical exercises available to hone learners' skills. These help you to keep up with a highly competitive and always-on market space.
As authorised training partners, we've worked hard on developing proprietary training programs that support individual learning for professionals. User-friendly navigation, comprehensive courses and learning exercises await you on our Learning Management System (LMS).
If you're skeptical about online learning, we can change your mind.
Here's why online courses for project management are great for learners:
Always accessible educational resources that allow you to learn anywhere and at anytime
Learn independently at a comfortable pace without any stressful deadlines
A user-friendly interface makes this functional site super convenient for learners with varying technical skills
Better retention rates for corporate teams interested in enhancing their project management.
The flexible approach allows you to find a good work-study balance as you train for your company (or next job).
The following classes are offered; we could consider a couple of these for your staff.  
Project Management Professional (PMP®)
PMI- Agile Certified Practitioner (PMI-ACP®)
Project management
Business Process Mapping
Project Management Preparation for Success (3 Days)
This is the most popular class and a great way to start a project management initiative.
PMP Preparation Boot Camp (5 Days)
PMP Preparation exam Prep (14 Days)
Project Management "Back to Basics" (2 Days)
Project Management Overview (1 Day)
Project Management … for Executives (1/2 Day)
Building a Project Schedule (1 Day)
Project Risk Management (1 Day)
Project Estimating (1 Day)
Project Quality Management (1 Day)
Earned Value Management (1 Day)
Procurement Across the Project Lifecycle(1 Day)
Recovering Troubled Projects(1 Day)
Managing Project Scope (Half Day)
Problem Solving(Half Day)
Conducting Meetings (1 Day)
Presentations: Preparing, Developing and Delivering (2 Days)
Leadership Skills Development (2 Days)
Advanced Interpersonal Communication (1 Day)
Overview of the Software Development Lifecycle (1 Day)
Gathering Business Requirements (1 or 2 Days)
Agile Project Development (1 or 2 Days)
Basics of Process Modeling (1 Day)
Fundamentals of Portfolio Management (1 Day)
Building and Running a Project Management Office (1 Day)
Organizational Change Management (1 Day)
Program Management Overview(1 or 2 Days)

Modes of Training Delivery
We offer flexible training programmes to meet individual needs of each client. You can select a delivery mode that seems most feasible and accessible.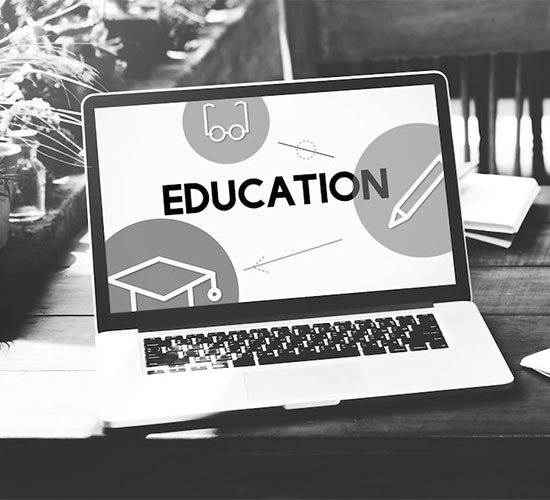 An Integrated Learning Management System (LMS)
Our Learning Management System (or LMS portal) allows PMP trainers to create and deliver educational courses online. The simplified software makes course creation, categorisation and score monitoring easy for verified educators. While learners get a chance to access well-structured and goal-oriented courses while sitting comfortably at home.
Simplifies the learning process by offering comprehensive academic resources with lifetime access.
Makes effectiveness of training tools and materials easy to monitor
Functions as a highly optimised two-way system for informative learner-trainer interactions
Provides easy-to-follow instructions from experienced PMP consultants
Brings a variety of project management courses and topics to you digitally
Tracks and assess learner's progress through quizzes
Once you log-in, you can use an intelligent search engine to find online courses for project management. Select the one you like to embark on an enlightening academic journey.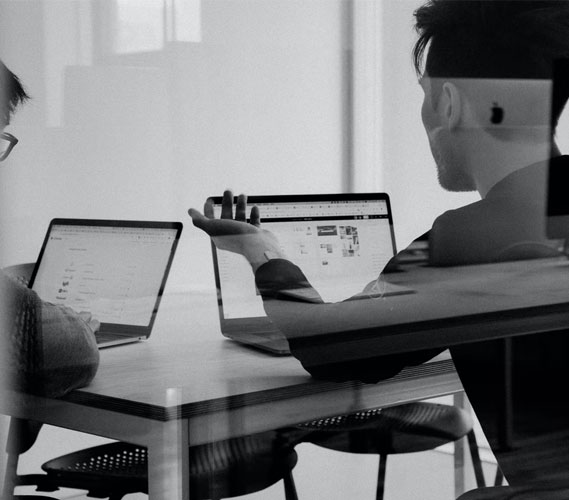 CBT Software (Computer-Based Testing) to Keep Track of Learners' Progress
Our LMS has a companion Computer Based Testing (CBT) software for online exams. Virtual testing enables corporate teams to assess a large group of employees easily. It's also accessible by remote workers, making the need for cumbersome in-person examination unnecessary.
Digitised testing has multiple advantages compared to the traditional pen-and-paper format. Test results are highly accurate, precise, and free from bias. Tech savvy users also have an easier time responding to answers online instead of writing it down. Plus, CBT software makes testing time-efficient.
Other advantages include:
Online exam prep forPMP® certification programmes becomes highly convenient for trainers
Automated result generation allows you to review scores faster
Authorised transcript creation leads to easy access for individuals seeking relevant academic accreditation for a PM-specific job opportunity
Would you like to join our academic programme?