Cost Management Services for Startups and Established Enterprises
Work with certified PgMP® & PMP® consultants for cost-efficient project management. They help you achieve better deliverables and maximum profitability with limited expenditures.

Invest Economically, Earn More with the Right Cost Management Strategies
Our PgMP® and PMP® consultants are responsible for budget planning and monitoring expenses for corporate clients. We have experience in providing financial services for small-scale businesses and multinational enterprises. The versatile profile allows us to develop innovative strategies for your cost management needs.
Our primary duties include:
Budget planning is where we allocate money for saving, spending and investing depending on your current finances
Projected costs where one outlines the primary sources of income vs. revenue generation to decide how much profit you'd earn annually
Monitoring daily and monthly expenses diligently
Setting aside some money to avoid over expenditure and potential risks
Ensuring a significant amount of money goes to products and services with a high return on investments (ROIs)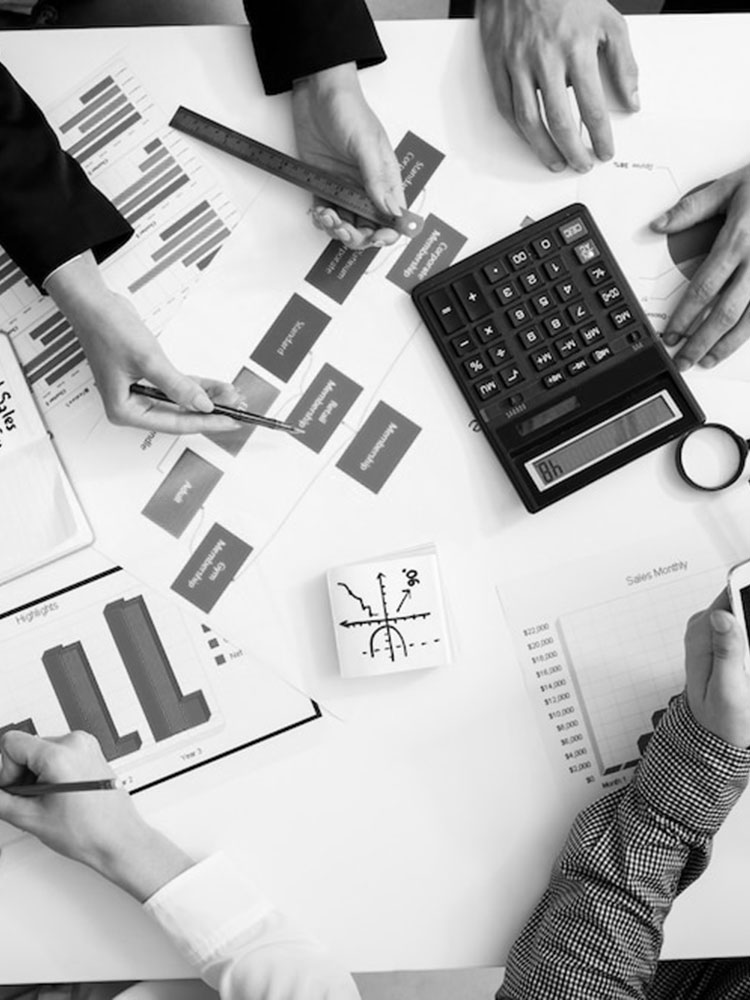 Constant vigilance becomes necessary for cost management services. A project manager must maintain a proper check and balance of the company accounts.
Additionally, managers should control project expenses wherever possible. One needs the foresight to predict overruns and allocate costs accordingly to mitigate the chances of an overrun. It's important to document and track expenses to optimise cash flow management.
Without strategic cost management planning, companies can overextend their expenses and go into debt. That's because mismanaged records and unnecessary expenses can cause a shortage of funds for relevant resources.
Consequently, this can cause your organisational operations to stall. An experienced financial advisor with project management expertise can prevent this fate.

Cost Management Services Designed to Support Organisational Growth
Cost management services play a pivotal role in project planning. We aim to develop sustainable and efficient strategies to ensure clients don't spend money on non-essential things. Detailed budget planning and road mapping precede allocation decisions to ensure you have adequate funds for relevant resources and project plans.
Projecting how much money you'd need at each step helps you reach the ballpark figure required for each project. You can adjust the numbers as the project progresses, and you gain more clarity on how much revenue you'd spend or earn.
More importantly, you receive underrated advantages of having reliable PMP® consultants supervising your expenses.
These benefits include:
Identification of financial gaps and lack of resources that go unnoticed by your average accountant
A deeper understanding of cost allocation and cost-effective planning to mitigate overruns in specific operational areas
The assurance that unexpected costs don't jeopardise the success of your project
Year-end financial reports that help you keep track of annual earnings and expenditures
These advantages support substantial decision-making and investments. Consequently, allowing you to expand organisational operations without experiencing any costly repercussions.
Are you interested in appointing licensed PgMP® / PMP® consultants as cost managers?
We'd be happy to help. Schedule a consultation today to start an efficient, attainable, and well-managed budget plan.